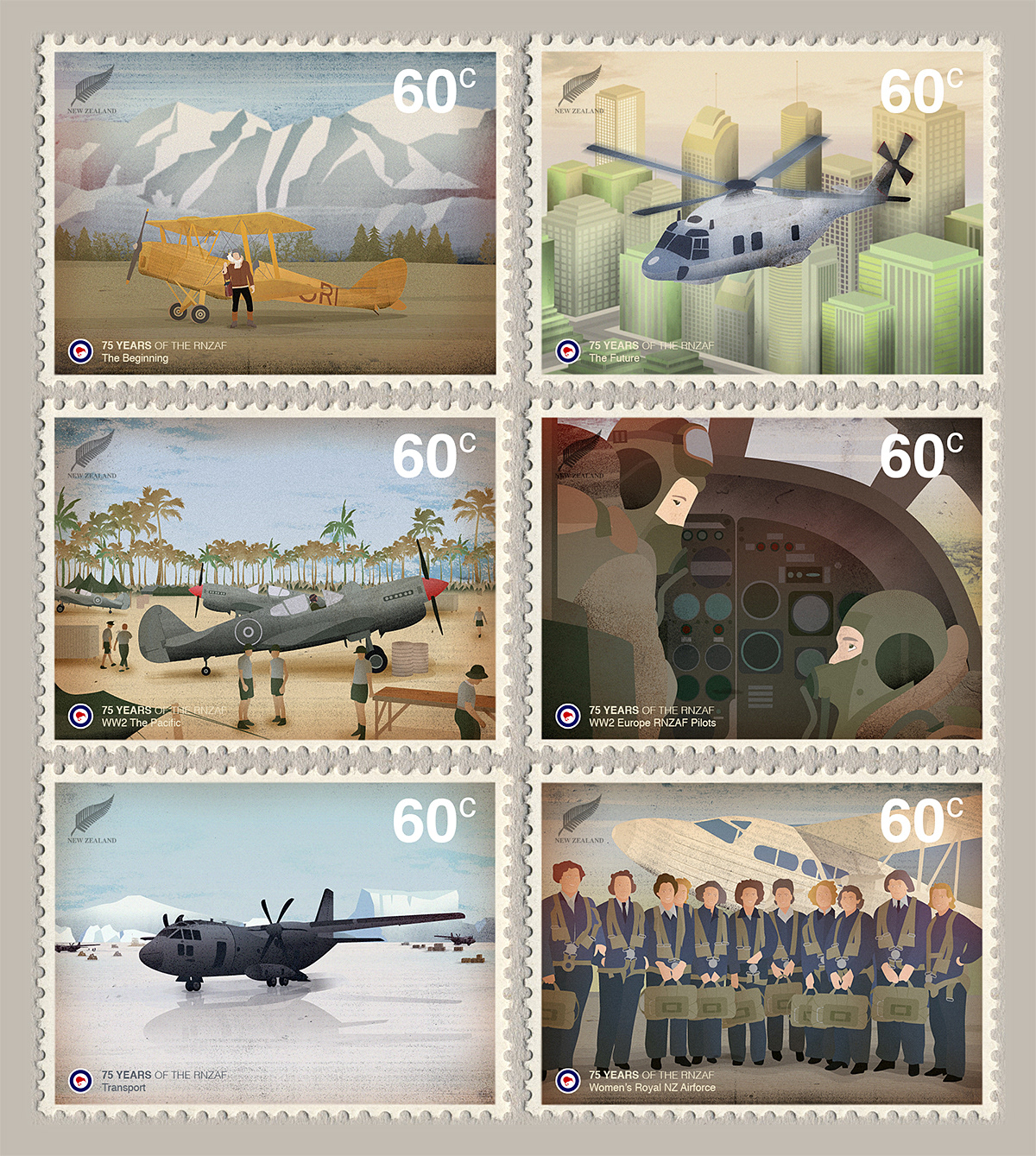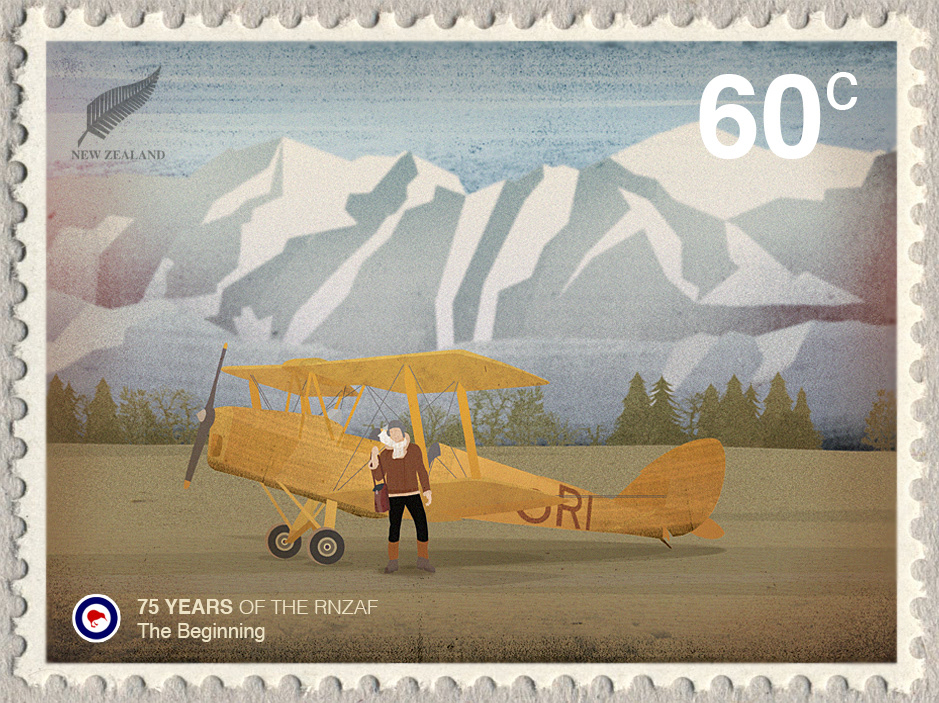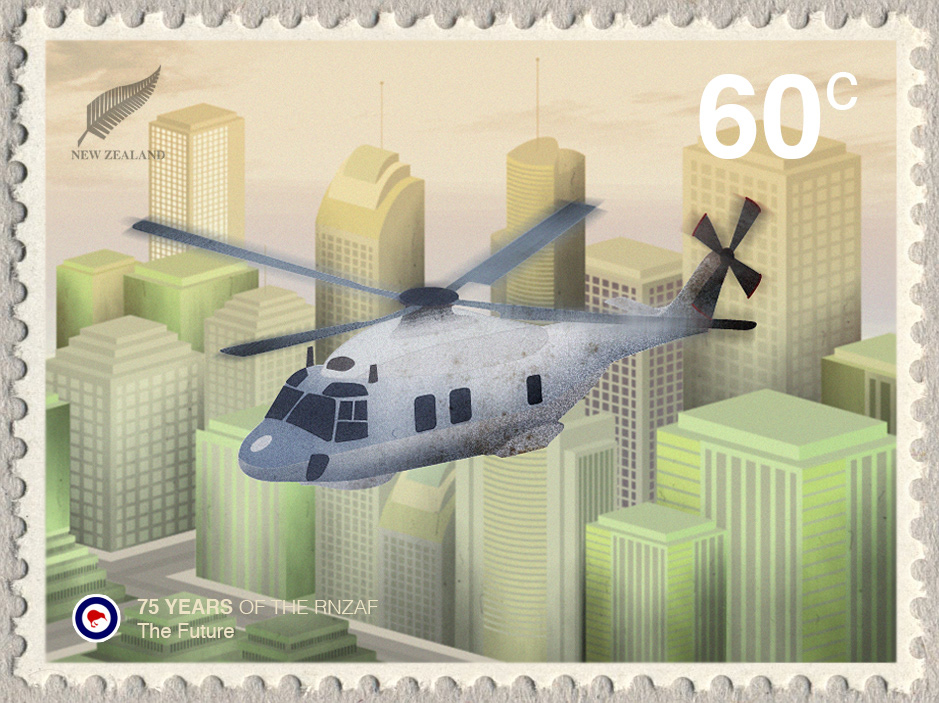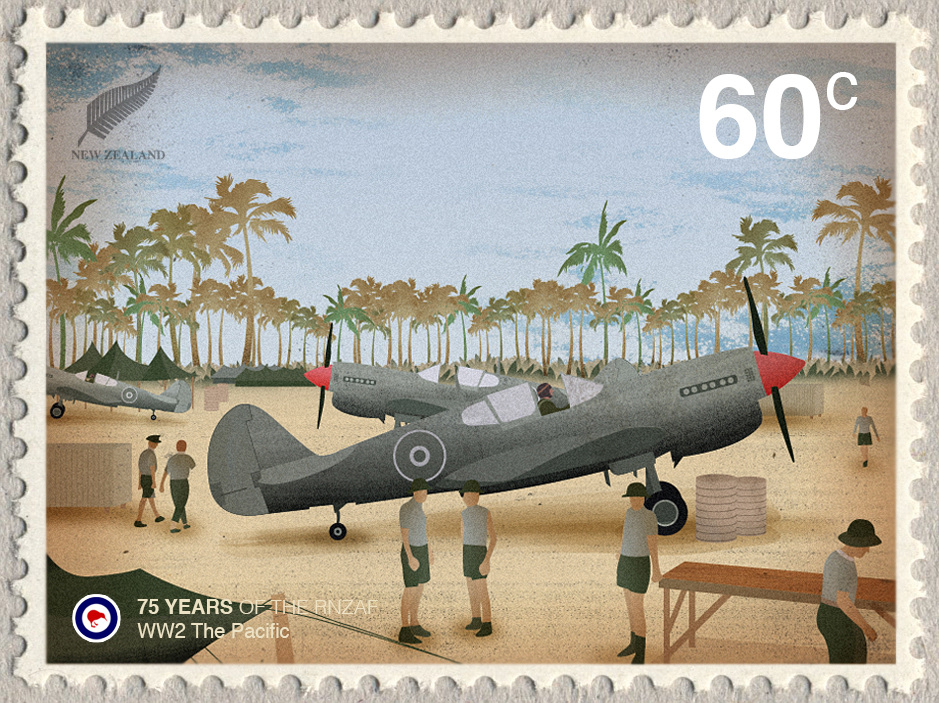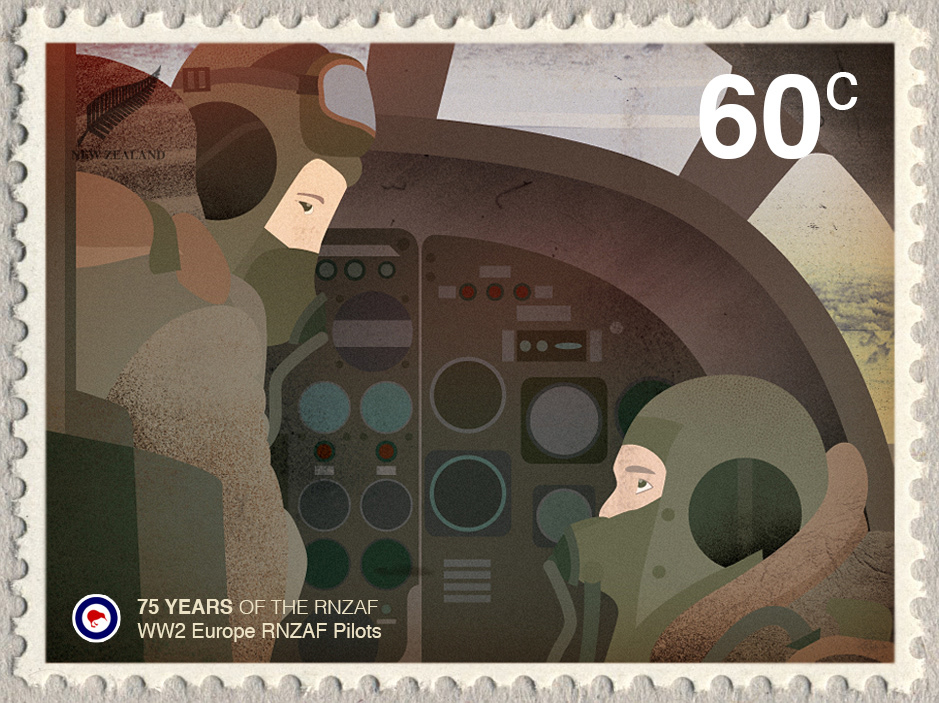 Stamp Illustrations for New Zealand Post.
Since its inception in 1937 the Royal New Zealand Air Force (RNZAF) has made a significant contribution to war - and peace - time efforts in New Zealand and around the world.
In 2012, the RNZAF is celebrating 75 years of service, and New Zealand Post is commemorating the anniversary with this stamp issue.